Industrial Relocation Services
The relocation of industrial plants, machines and complete production lines is a complex, challenging and daunting task and requires a high degree of skill and experience. There are many factors you need to take into consideration that can heavily impact your business productivity and profitability during the move. You need a solid, detailed plan before anything can be executed.
Canopus Innovation provides Industrial Relocation services to a diverse range of customers across Europe and around the world. Whether your plant relocation project involves moving a single piece of equipment into a new facility, relocating an entire production line, or moving the whole plant; we have the expertise to complete your project from start to finish and meet your needs.
Regardless of the size of your project, we will work with you to deliver time and cost-efficient solutions for your factory relocation needs. From registration and inventory to dismantling, packing, shipping, and reinstalling equipment at a new location, our team is fully equipped to transfer your factory efficiently. Canopus Innovation's plant and factory relocation services will make sure your move is successful and as smooth as possible.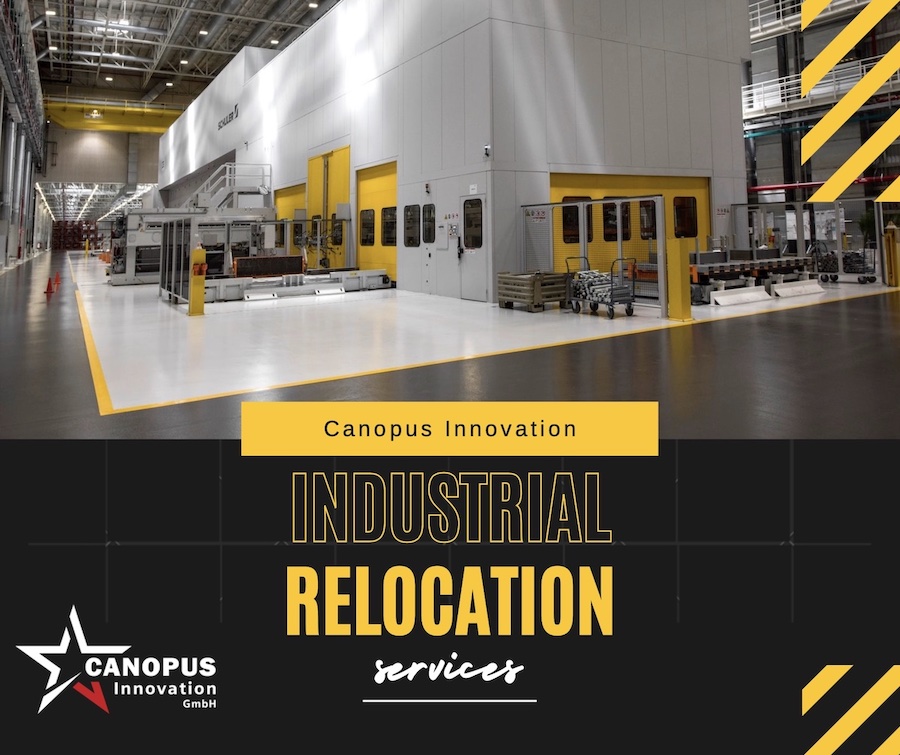 Turnkey Factory and Plant Relocation Services for All Industries from a proven industrial mover.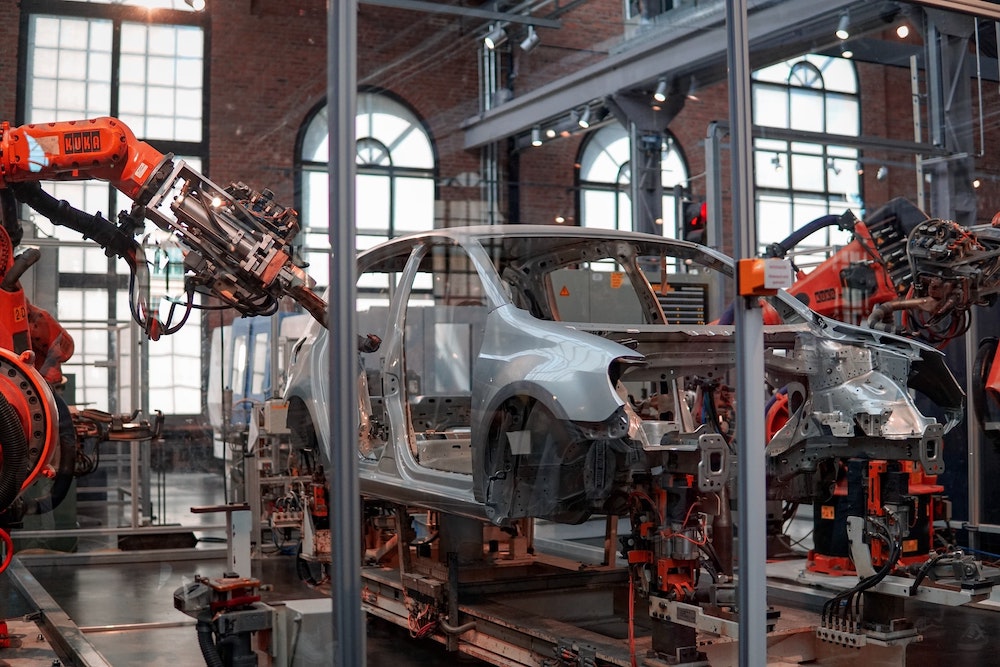 Canopus Innovation Factory and Plant Relocation Services
Our services in plant relocation include but not limited to:
Industrial moving consultation
Project management, planning & budgeting
Registration and Inventory.
Dismantling and decommissioning.
Rigging and machinery moving.
Crating, skidding, and packaging.
Shipping.
Installation and recommissioning.
Request a quote for factory relocation services today.
What Industry Do We Serve?
We provide safe and efficient Industrial Moving Services to a diverse range of industries across Germany and around the world. We offer turnkey relocation services to:
Automotive
Hi-tech
Defense
Aerospace
Medical
Oil & Gas
Manufacturing companies